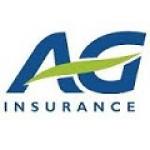 With ASIST, AG Insurance did find a reliable and flexible partner in the evaluation and integration of the IBM Rational Developer for System z (RDz) solution. The combination of local proximity support and indepth product knowledge, together with a tight IBM partnership, creates important value for us as a client.
The RDz integration resulted in a success. All our mainframe developers have been swiftly migrated to the solution.
In this context, AG Insurance considers ASIST as preferred expertise partner for further evolutions of the Rdz solution.